Ever mystical  wonderful Naples!  She's not most traveler's first choice of destination, but hopefully more will experiment and sample her charm.  Everytime I've visited, people have cautioned me to be vigilent and wary.  Yes, there will be those Neopolitans who take advantage if they see an obvious opening, but for the most part they are among the warmest Italians you will encounter.  This is a city not to be missed.  Do your homework and you will find it one of the most remarkable places you will ever visit…and return to again and again!
How grand!  Piazza Plebiscito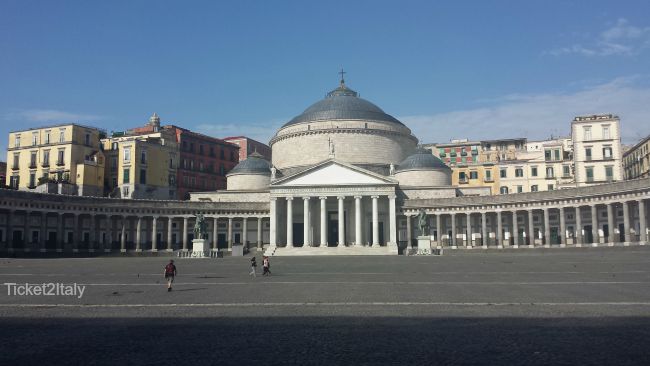 The ever famous Caffe Gambrinus — sfogliatelle and a coffee please!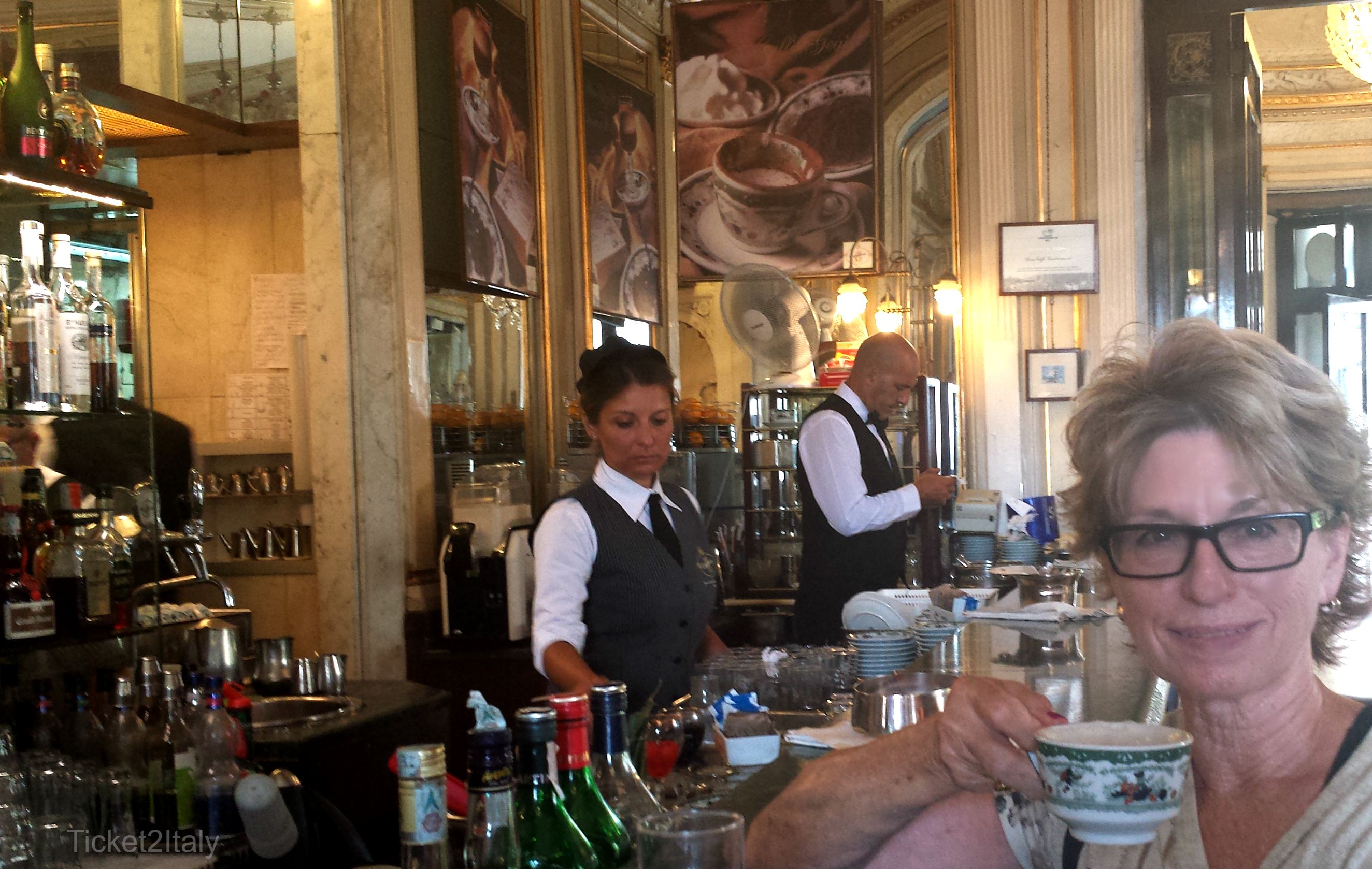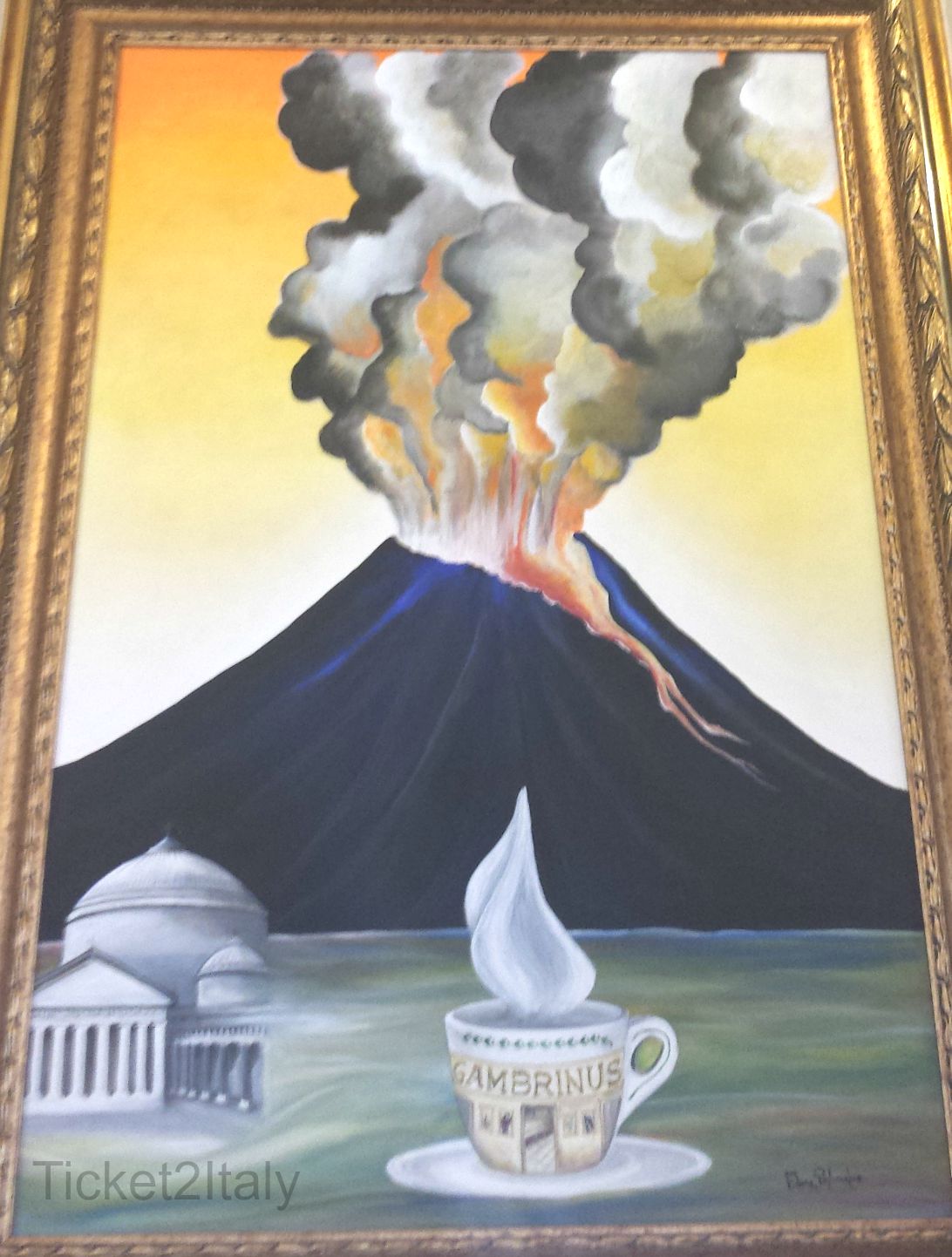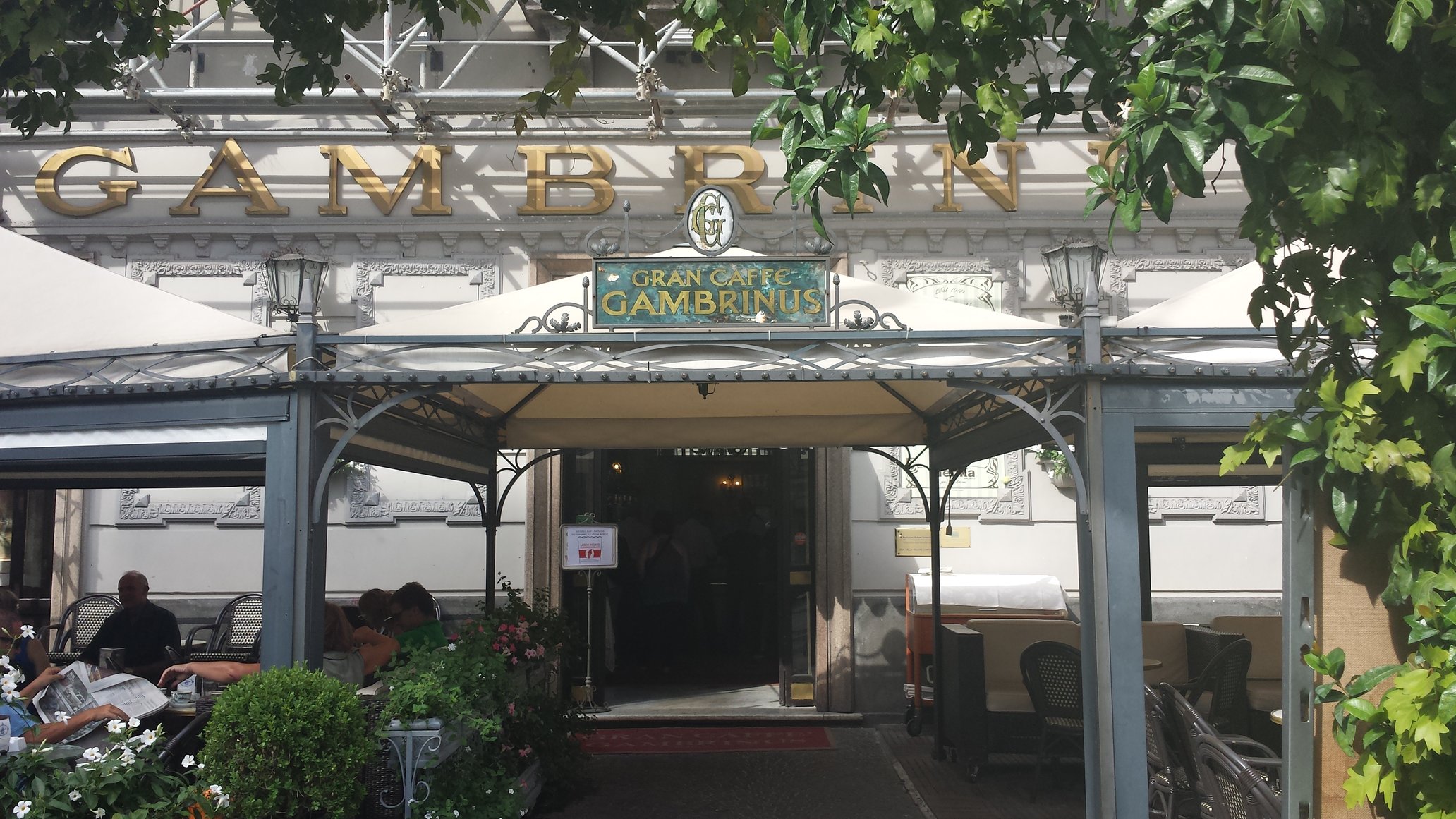 Take any funicular to enjoy all parts of the city…here up to Vomero and Castel Sant' Elmo!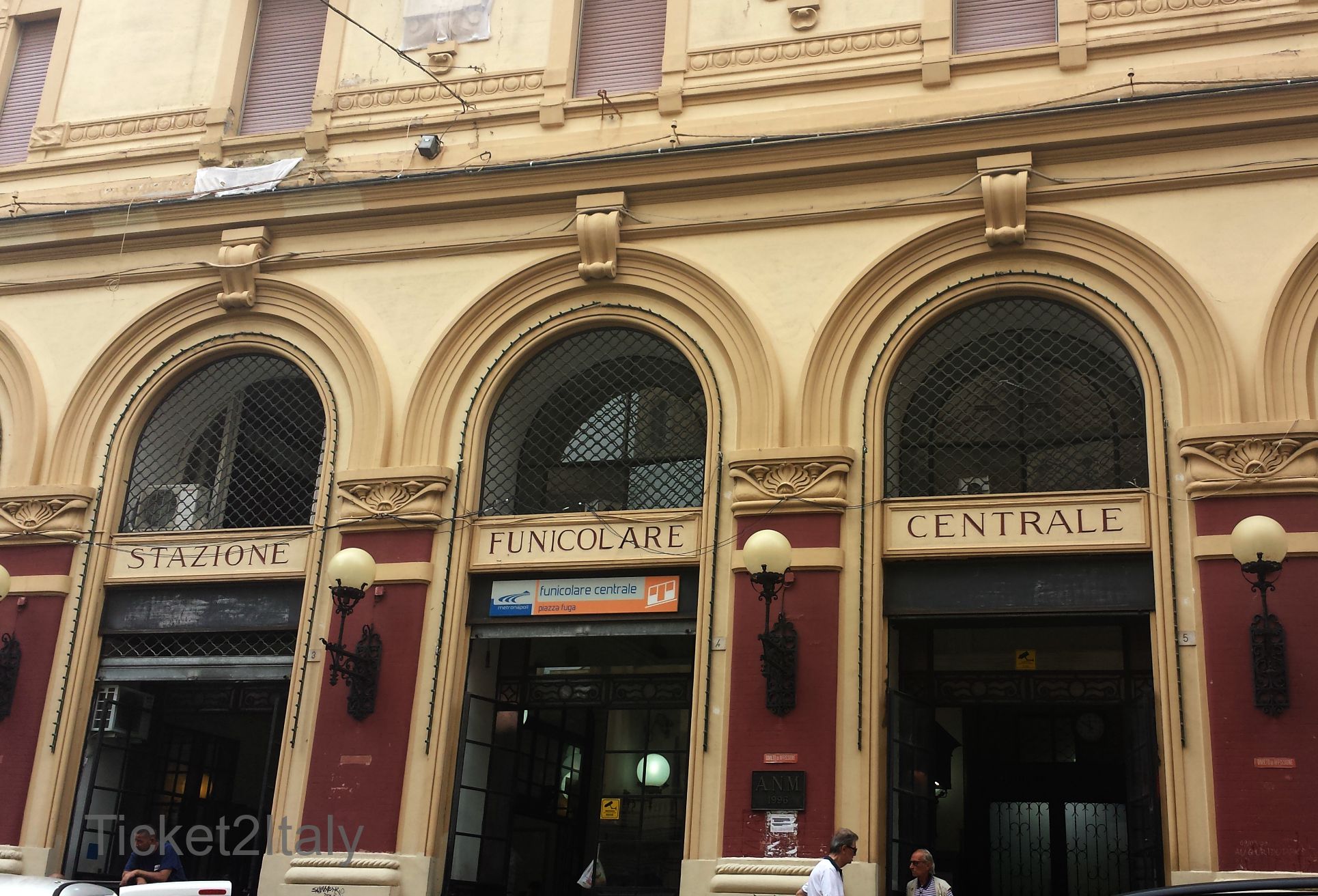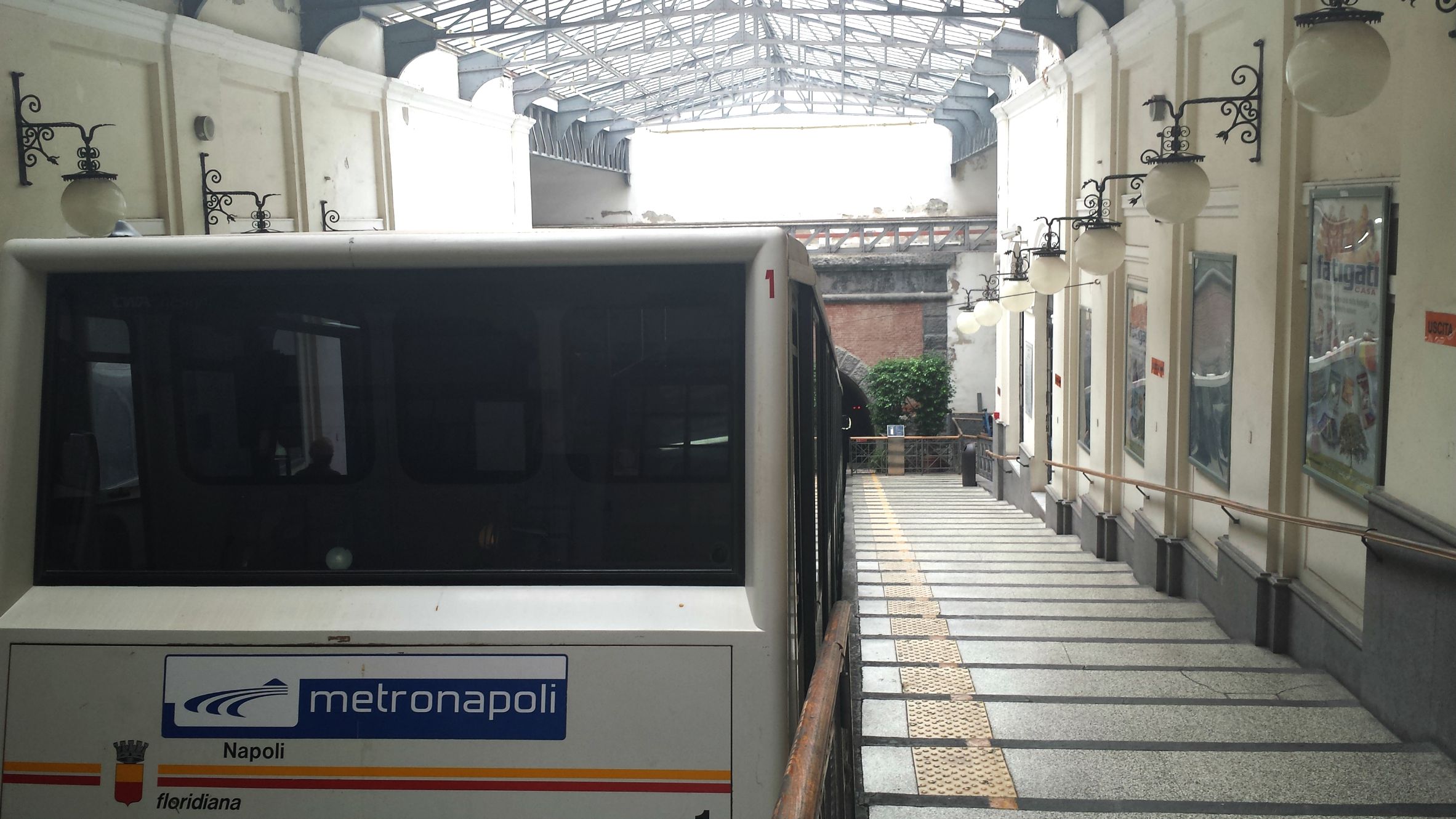 Castel Sant'Elmo!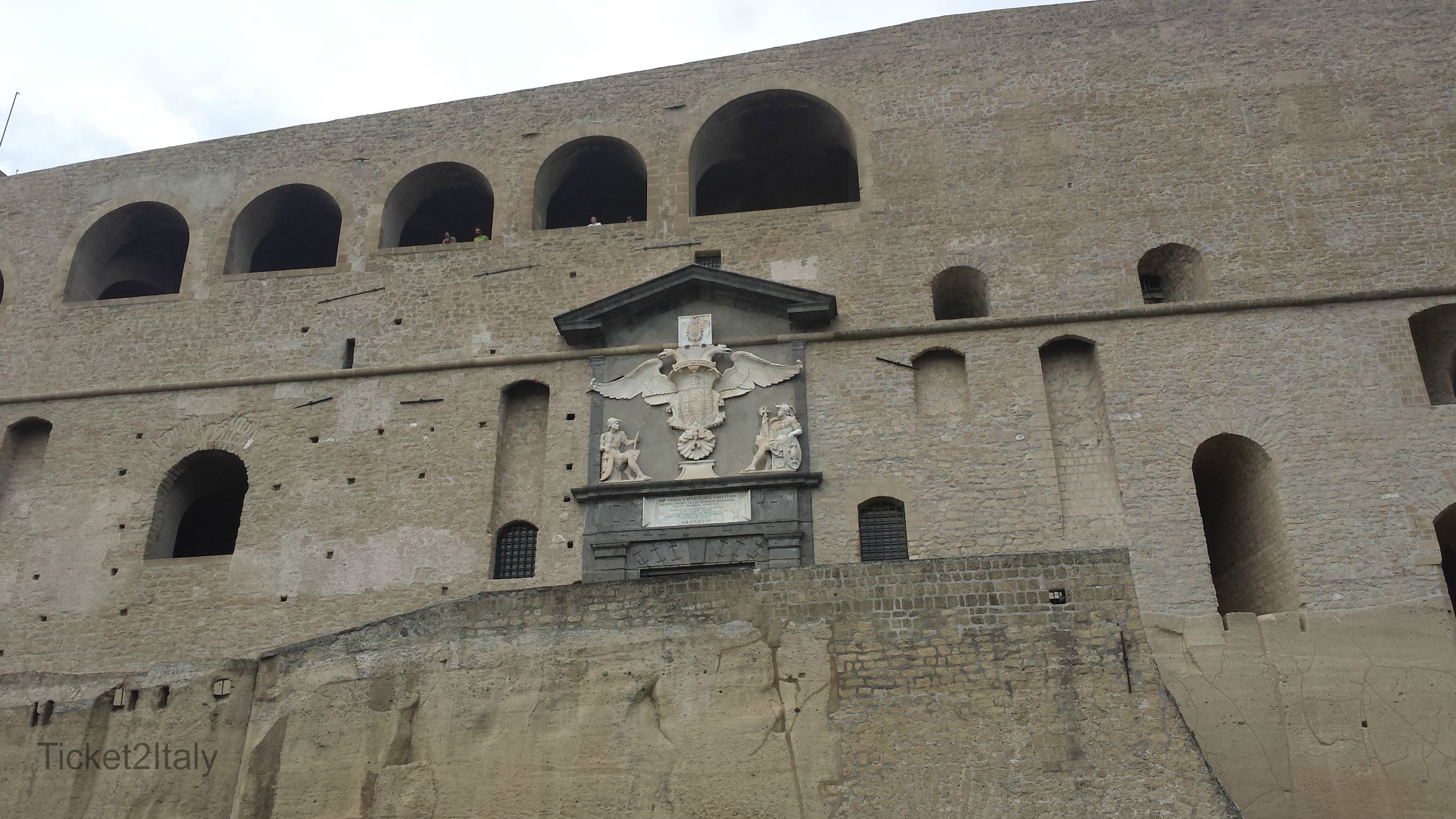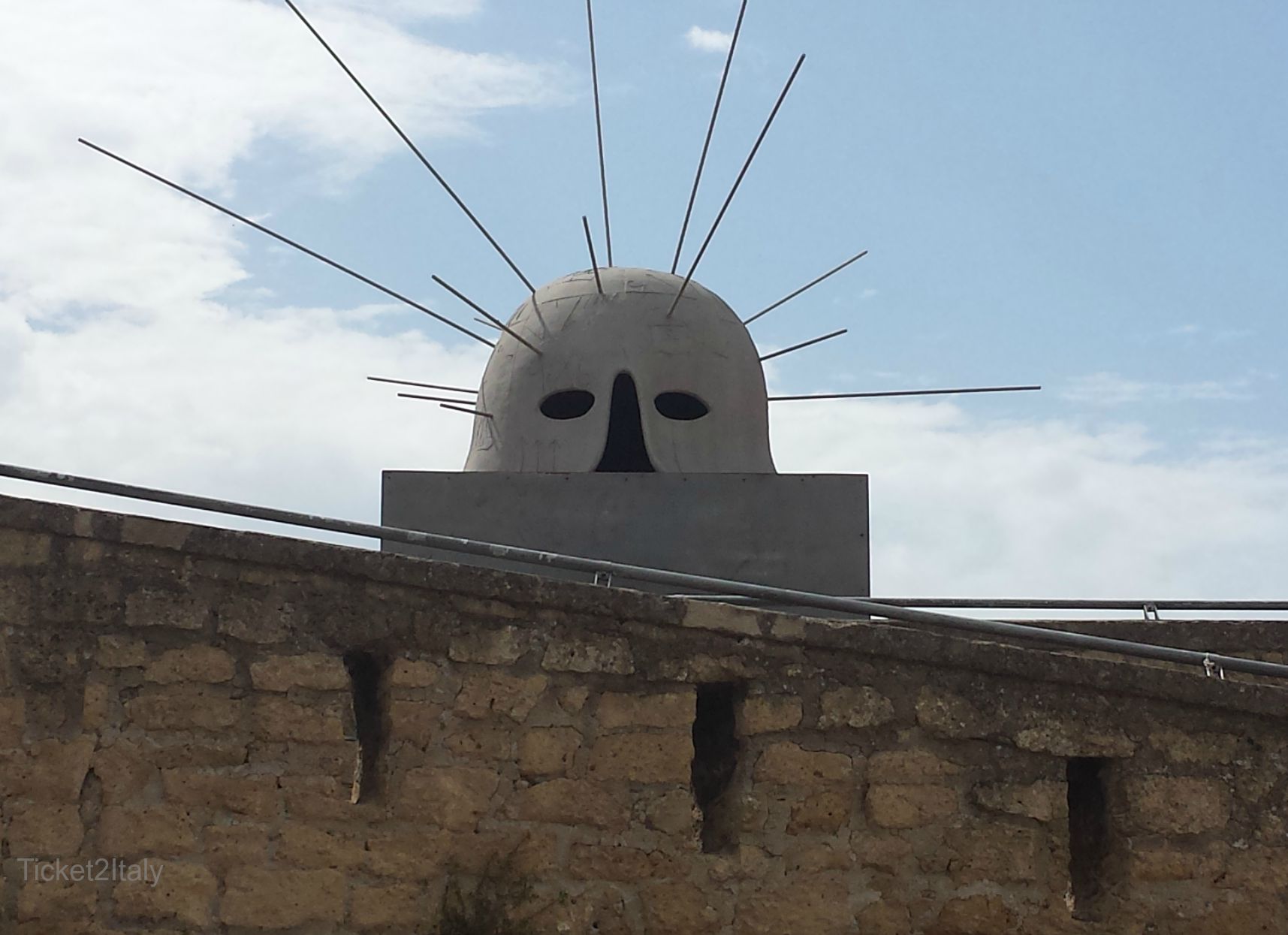 Views of Naples from Castel Sant'Elmo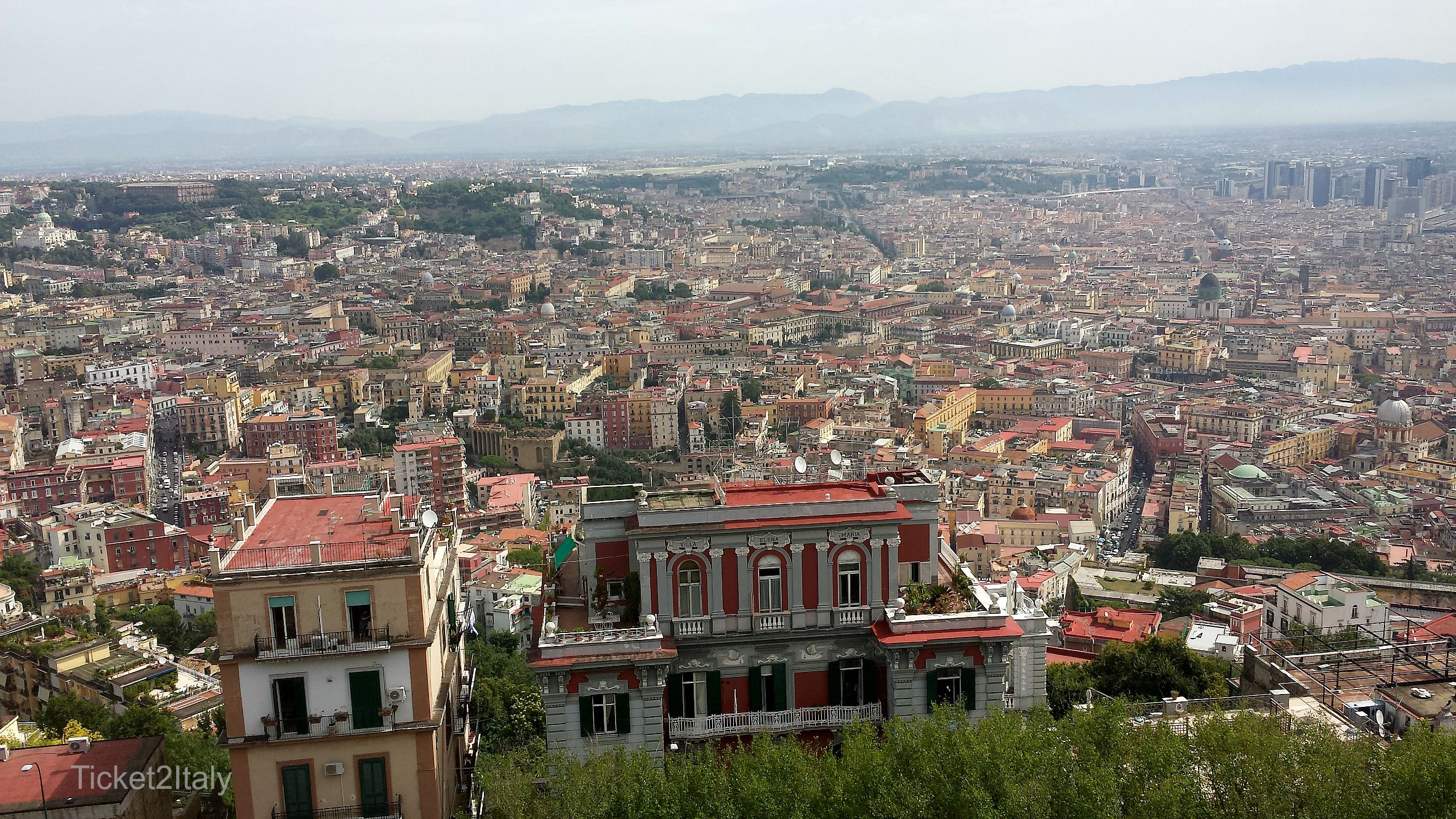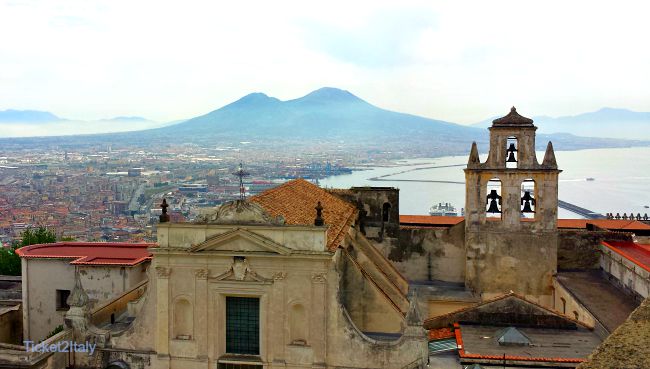 The port view including Vesuvius!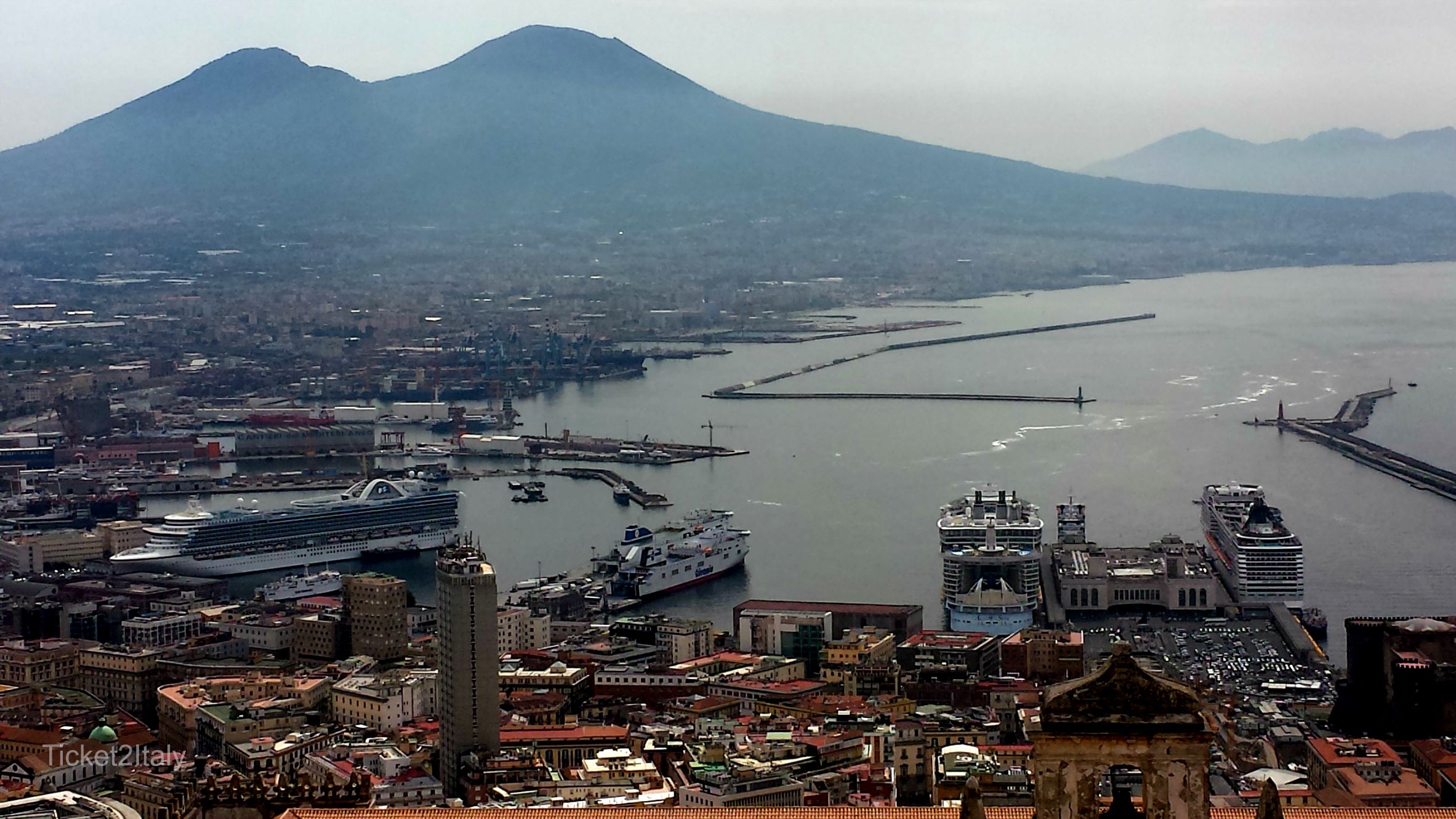 The streets of Naples!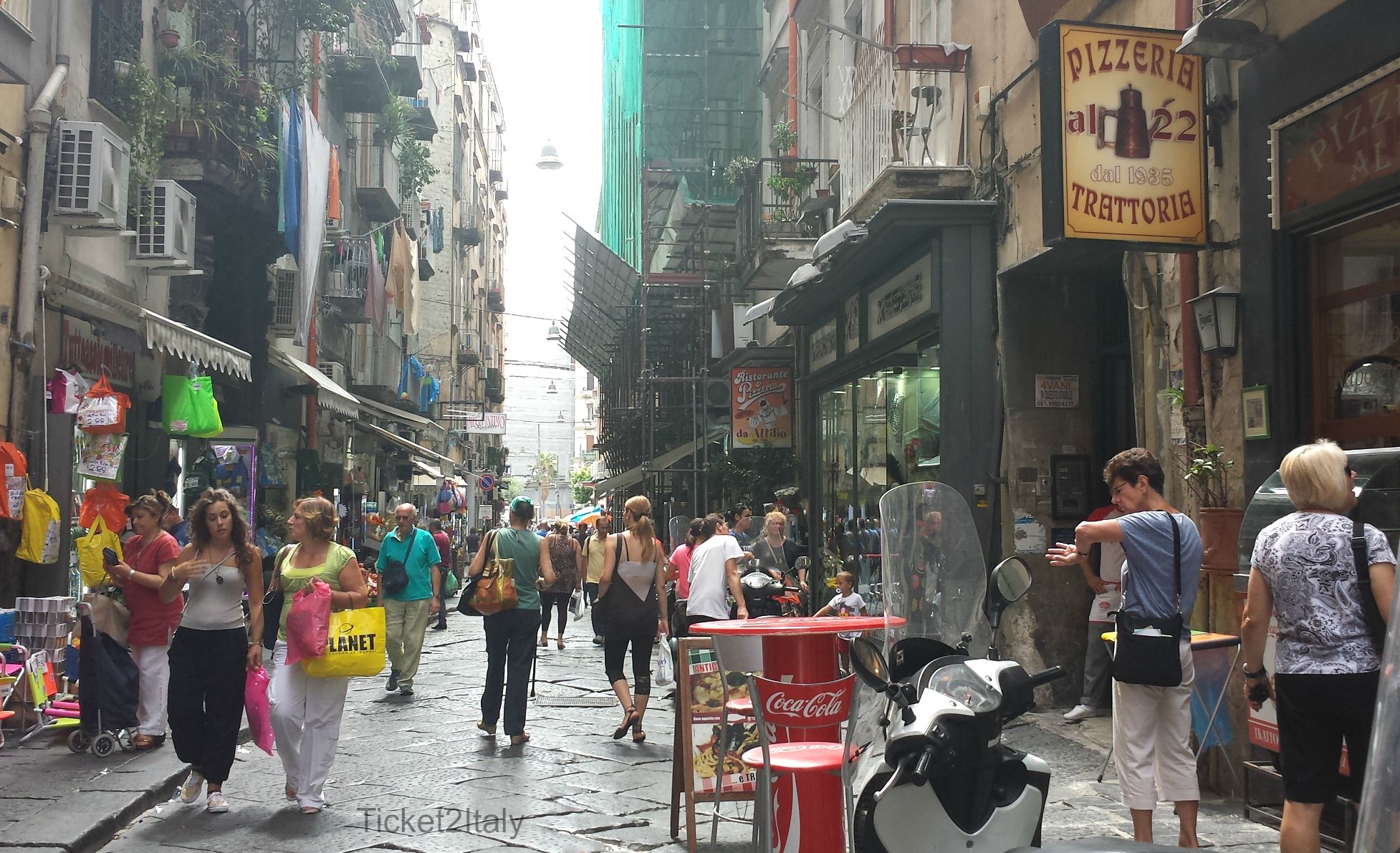 Best pizza ever, even if blurry!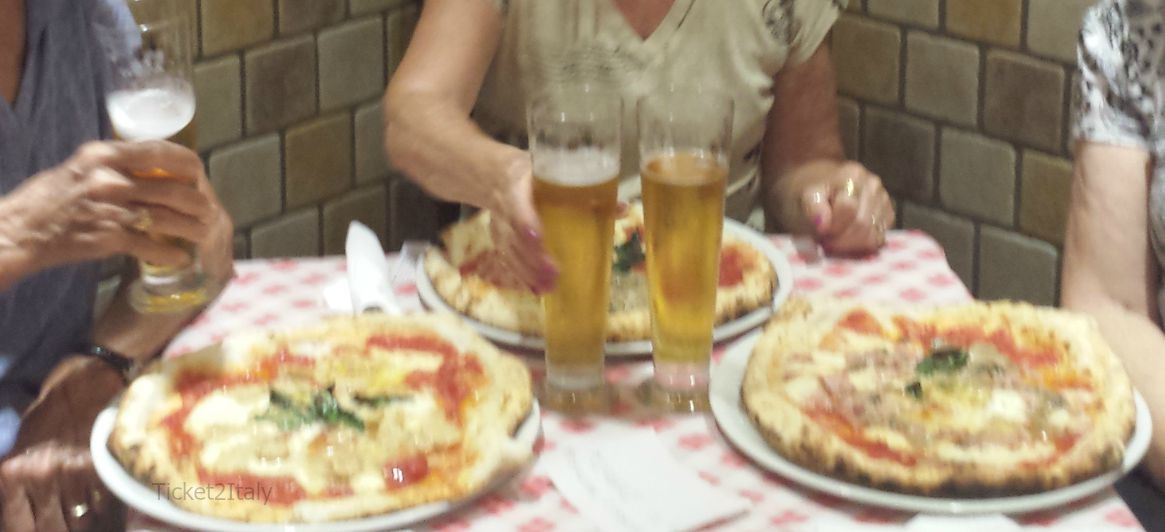 Not shown is the most amazing Archeological Museum, but here is the incredible Museo Capodimonte!  So much more to see!  I can't wait to return!