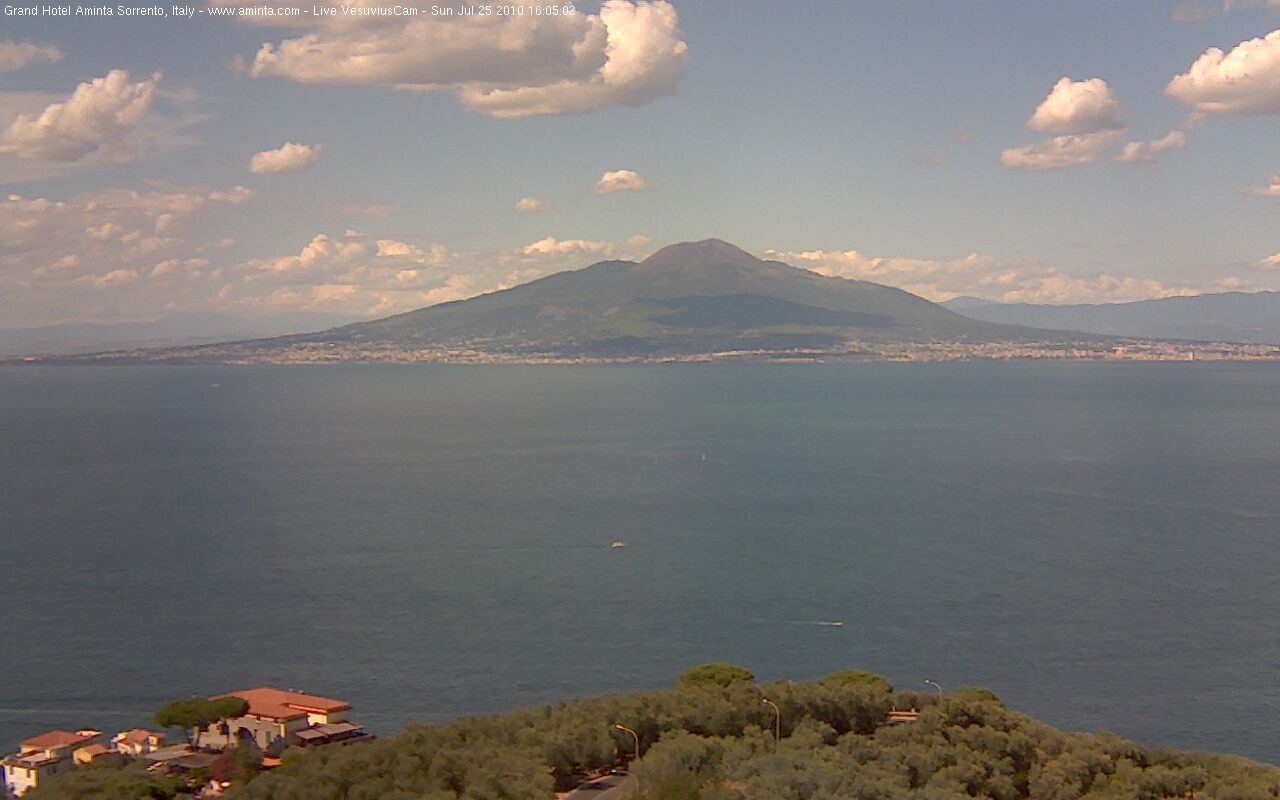 So I can't be in Italy this summer…it's a heartbreak, but unresolvable. So each morning, when I start the computer, the first site I visit is the webcam at the Aminta Hotel in Sorrento. Webcams abound, but none is as clear and sweet as this site.
3 webcams offer a view of the pool with Sorrento calling in the background. Another is a sweeping panorama of Vesuvius in the the distance and the last is a westward view out to the Med.
Today, at 7 am California time, I checked out Vesuvius, live at 4 pm. Clear and calm, she was whispering to me to follow her for the next few hours. It is Sunday…I have time as I read the paper and watch the Italian news on RAI (ok, not the news…my favorite current lawyer series that looks very much like Law and Order.)
So the clouds are high and puffy over Vesuvius and the pool at the Aminta is overflowing with people lounging in the 90 degree heat…but as I check in every 1/2 hour or so, the clouds darken and the rain begins.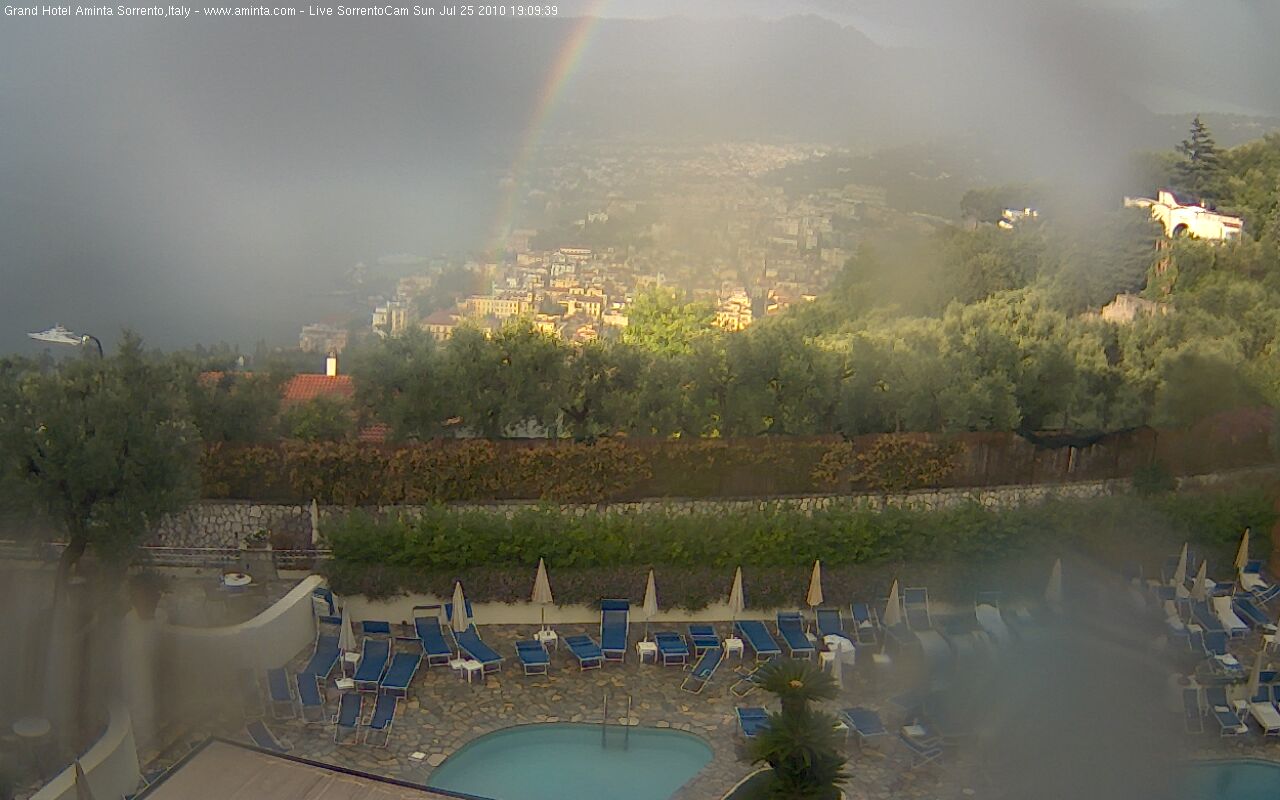 The pool is empty, but check out that rainbow over Sorrento! I will continue to follow the end of the day in Italy as the rain ends and the city starts the evening…it's after 10am here, so I'm slow to start my day as I long to be there for late afternoon apertivi.